Images of Red March of Protesters: March 21, 2010
Hello all Thai Uni'ers. Just wanted to share some interesting photos I took of the March 17th Protest.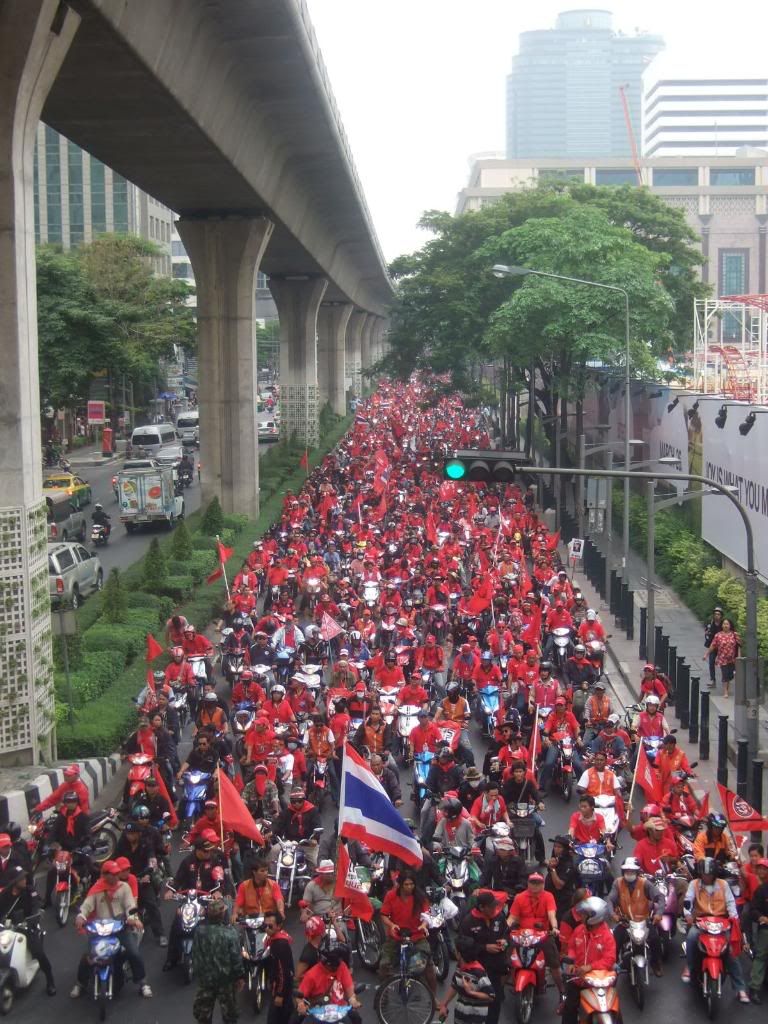 For more pictures, see this forum:
The pictures were taken at the Sukhumvit and Wireless Rd. intersection at about 10 AM on Saturday.  I would assume there were about 20,000 protesters.
Everyone was in good spirits, and there was no hostility to be seen. It was quite a sight to behold. Let's hope that the protesters can continue to be nonviolent and jovial, as seen here.